The Future Is Now
With noise emissions below the most restrictive municipal noise restrictions, the Revolution Series electric line-up allows you to extend operating hours and increase productivity before the city wakes! The Revolution starts with a do more attitude and finishes with precision cut and all-day range. At TORO we focused on class-defining performance, fewer components for low maintenance and a low-mounted battery system for confident terrain capability.
Big Time Power
At TORO big-time power starts with high-quality battery cells used by leading auto makers. The Revolution Series deliver the same big-block power you'd expect from gas but also with constant power delivery. This high-energy HyperCell battery system leads to a high-powered TURBO FORCE cutting deck to manage the toughest cutting conditions you can throw at it.
All day. Every day.
Say goodbye to valve adjustments, oil changes and air filter management. Say hello to HyperCell reliability and big-time longevity. Our exacting standards require every unit to pass extensive environment and UL testing so the Revolution Series of mowers can stand the torture test of time. Better reliability born from a better process: the distributed Battery Management System (BMS) optimizes battery performance to enhance reliability and keep you cutting. You have a job to do. And our job is to ensure you can do yours.
Outlast the Daylight
Good to the last cut. Our HyperCell batteries were developed for the real world and a hard days work at the job site, not just looking pretty on the trailer. With an integrated Battery Management System, HyperCell batteries communicate with each other to place a priority on efficiency and extended life. Say goodbye to engine maintenance and hello to the Revolution.
Third Party Certification
We've designed our battery technology with operators and service technicians in mind. With an intelligent Battery Management System (BMS), each HyperCell battery is de-energized by default and provides diagnostic information to streamline service. We also leaned on third party testing expertise and UL certification to validate our battery and overall machine design.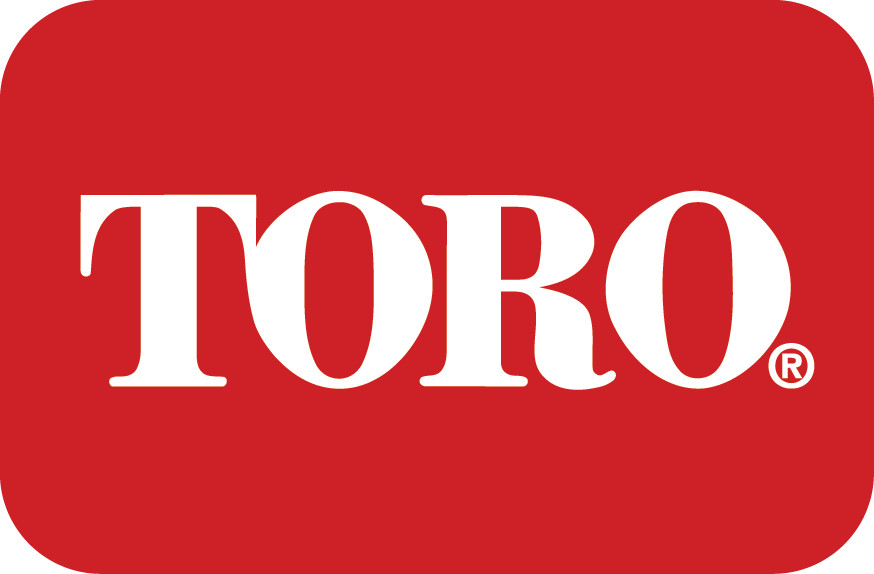 Thank You for Your Interest
Provide your contact information to receive your PDF.
DEVELOPED SPECIFICALLY BY TORO, FOR YOU.
Our patent-pending battery design and distributed Battery Management System (BMS) are engineered to reduce the risk of accidental shock by de-energizing them by default. This also helps regulate the battery charge, discharge and temperature which helps prolong the life of our battery. Something the other guys don't do.
GRANDSTAND®

REVOLUTION

Includes a 1.2kW charger which requires a 120V, 15A or 20A circuit, NEMA 5-15, NEMA 5-20.

12 hour full charge time.
Z MASTER®

REVOLUTION

Includes a 3.3kW charger which requires a 240V, 30A circuit with 2 hot wires, a neutral and a ground, NEMA L14-30

8 hour full charge time.
Frequently Asked Questions
When you make a reservation above, you're securing a spot on our list to be contacted by a Toro dealer. They'll assist you 1:1 to ensure your product questions and business needs are met. As soon as machines are available for confirmed purchase, you'll be the first to know.
New Revolution Series machines will become available in 2022. The Grandstand® Revolution will be released in Summer 2022. The Z Master® Revolution will be released in early Fall 2022. To get preorder information sent to you, JOIN THE REVOLUTION by filling out and submitting the form above.
6-8 hours depending on cut conditions. The ability to precisely control the unit speed, blade-tip speed, and deck rake adjustment technology allows you to adjust or extend run time as needed.
The 2022 Grandstand® Revolution comes with a 120V, 1.2kW charger that will charge the machine from 0% – 100% in 12 hours. The 2023 Grandstand® and Z Master® will come standard with 240V, 3.3kW chargers. The Grandstand® Revolution will charge from 0% – 100% in about 6 hours, and Z Master® Revolution will charge from 0% – 100% in 8 hours. The 1.2kW charger will still be available as a part.
For the Grandstand Revolution*, the 1.2kW charger requires a 120V, 15A or 20A circuit, NEMA 5-15 NEMA 5-20. The Z Master Revolution's 3.3kW charger requires a 240V, 30A circuit with 2 hot wires, a neutral, and a ground, NEMA L14-30. Circuits are ideally dedicated to the chargers.
*GrandStand Revolution will transition to ship with a 3.3kW charger in 2023. Both GrandStand Revolution and Z Master Revolution machines can accept 1.2kW or 3.3kW chargers.
Each unit comes with Horizon360® device standard. It will allow you to check if the machine is charging, and what percentage of charge of the machine. Additional features such as machine tracking, scheduling, and billing management are available on a subscription basis.
The Revolution Series machines are water resistant. We recommend using a blower to clean the machines. Only use a pressure washer on the underside of the deck.